Here is a list of questions we get asked about the most. If you can't find an answer to your question please use the contact us form below.
Frequently asked questions
TEACHING SKILLS
---
In this module, you will learn essential sequencing principles in order to create your own Vinyasa Flow classes. We will look at the difference between sequencing for beginners versus more experienced students. We will cover the different types of Vinyasa classes, which are: well rounded class peak pose class peak pose per flow themed class Teaching skills will include:
how to demonstrate asanas including reasons to demonstrate, when, why, do's and don'ts
how to maintain group energy
how to work with a mixed-level class
how to give verbal instructions
how to use your voice as a yoga teacher
There will be lots of practical teaching, planning, guidance and feedback on how to improve and enhance all these teaching skills. You will observe, teach and receive constructive feedback from your fellow students and your main teacher.
---
MORNING ASANA CLASSES
---
Our asana curriculum is split equally between Ashtanga Yoga and Vinyasa Flow Yoga, with three Ashtanga and three Vinyasa yoga classes per week. Ashtanga Vinyasa Yoga is a pre-set sequence of postures linked by the breath. Through the practice of breathing, postures (asanas), and gazing point (drishti), one slowly gains control of the senses and mind. Over time, with repeated practice and devotion, it unfolds into a moving meditation, awakening a sense of subtle awareness within. The mind becomes calmer, and slowly we are able to clear away the clutter. When this happens, the light of yoga begins to shine. This is the transformational beauty of the Ashtanga yoga practice. Vinyasa Flow yoga means flowing from one posture to another using breath. No two vinyasa classes are alike. The morning Vinyasa classes are designed to complement the theory we cover in the "Teaching skills and Sequencing".
---
ALIGNMENT AND HANDS-ON ADJUSTMENTS
---
In this module we will examine 51 yoga postures in terms of:
correct alignment (called key alignment) and what is the aim of each pose
common misalignments, misconceptions and tendencies
modifications using props or not
hands-on adjustments with many opportunities to practice on your peers, while receiving feedback from them and your teacher.
---
WORKSHOPS
---
In these workshops, we break down complex postures like lotus, headstand, backbends, transitions, chaturanga dandasana, jump back and jump through and inversions. We teach baby pre-requisite steps that include preparation exercises, appropriate warm ups and requirements for the full expression of the posture. These classes will bring safety, awareness and mindfulness to your practice and teaching. They are a game changer :-)
---
ANATOMY
---
You will explore functional yoga anatomy and how to safely deepen your practice through your body. You will learn about the skeletal, muscular, and nervous systems through a comprehensive breakdown of the regions of the body most applicable to the practice. Through practical application, you will investigate the different types of connective tissues, experience the movements of the joints, and connect with your fascial body. You will leave with a more profound understanding of your own and your students' body anatomy.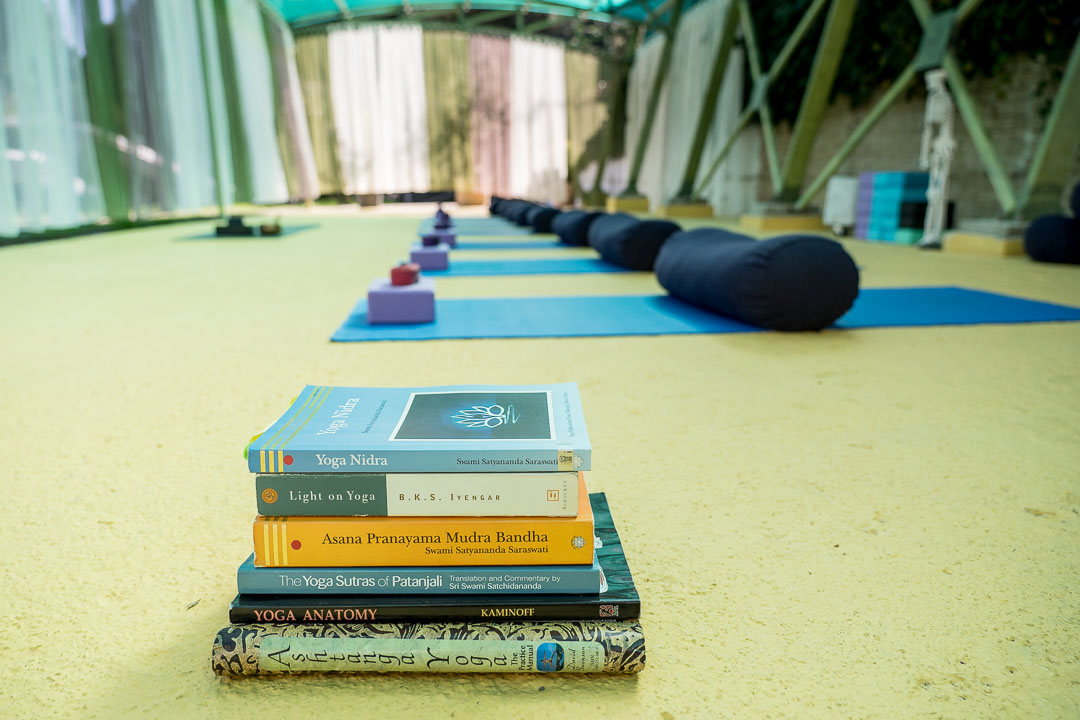 ---
PHILOSOPHY
---
Yoga philosophy is interwoven throughout the course. We will explore what yoga really is; its meanings, significances, ethics and practices in the past and present. We will investigate the roots of the practice; the Vedic tradition and its culture, myths, mantra chanting, bhandas, kryias and their meaning. We then continue down the evolutionary paths of both classical and modern yoga practices. You will be introduced to the Yoga Sutras of Patanjali, the Hatha Yoga Pradipika and the Bhagavad Gita, gaining insight on their commentaries. We will discuss how to integrate yoga philosophy into our every day life.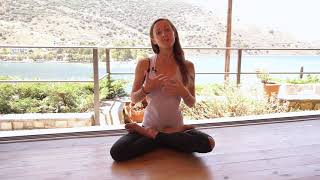 ---
AYURVEDA
---
Ayurveda, the Vedic science of health and longevity, is intrinsically linked to the practice of yoga. These two sister sciences were developed together and traditionally are taught together. We will explore the foundations of this extraordinary holistic discipline while learning its basic principles of self-healing that can be applied both on and off the mat.
---
YOU WILL GET CERTIFIED
---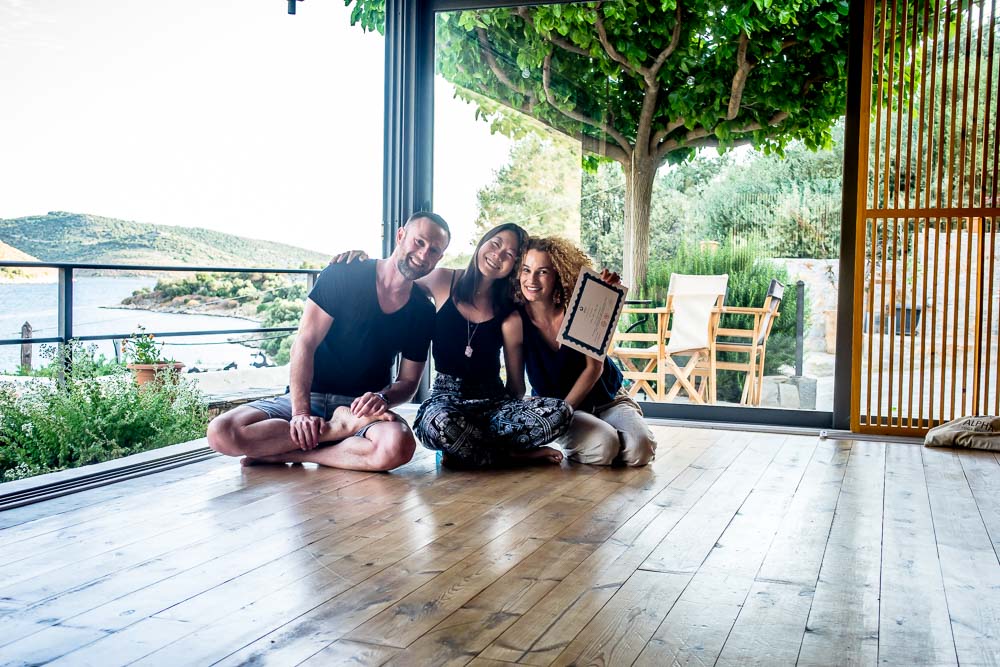 Upon successful completion of the practical and written assignment, you will receive a 200-hour certificate. You will be eligible to register with Yoga Alliance USA and UK as a 200-level Registered Yoga Teacher (RYT-200).
---
WHAT YOU NEED TO CONSIDER
---
This course is open for all yoga practitioners. Students with injuries and health issues are encouraged to attend this training. The most important is that the applicant arrives with an open mind and an eagerness to learn. The course is conducted in English.
---
HOW TO GET TO THE RETREAT CENTER
---
Taxi: Book your flight for Goa's airport called Dabolim Airport. You can take a paid taxi from inside the airport or we can arrange a taxi to pick you up from the airport and bring you to the retreat center. We suggest that you arrive before 4:00 pm on the 7th of March. We will create a Facebook group for students three weeks before the course starts. We suggest you join the group so that you can get to know one another and coordinate a shared taxi with your fellow students.✅
---
TESTIMONIALS
---
See what our students say about our courses.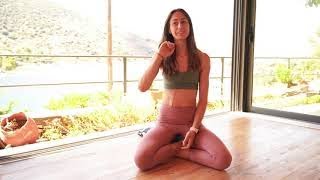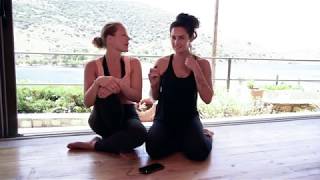 - FIND MORE TESTIMONIALS IN OUR "ABOUT" PAGE
---
---